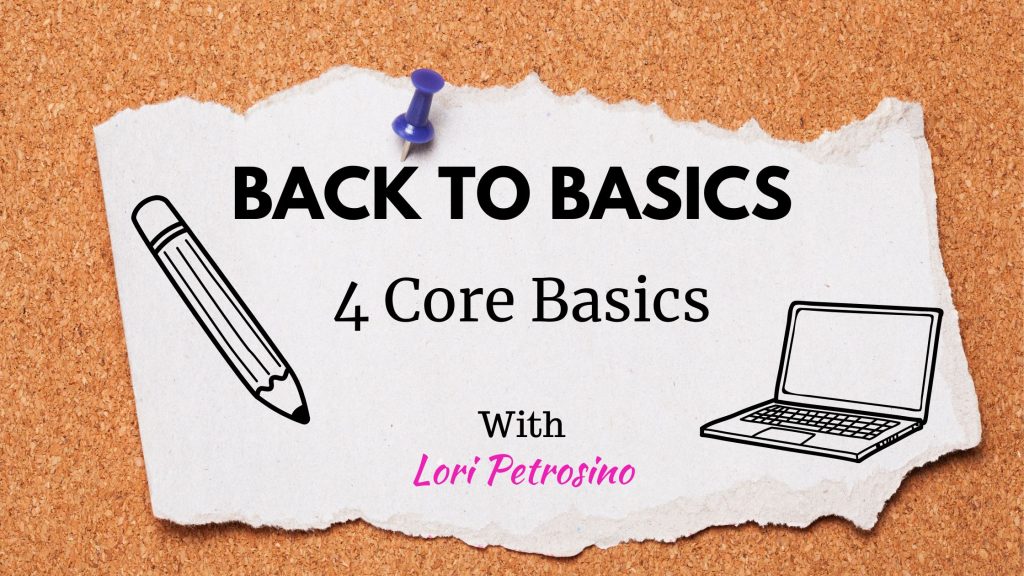 ---
Video Version Of Written Post
---
Planning on building a business online that makes money?
If you finally want to make money with an online business, there are no skipping these 4 steps below.
Having an online business can allow you to be able to work from home, set up automation, and have residual income that comes in regardless if you work that day or not.
That doesn't mean you can slack off. In fact, getting started with online list building requires effort, and it's extremely satisfying and rewarding to see the results of the time you put in.
If you are tired getting up at unnatural times everyday, forced to commute and are paid wages that are designed to keep you from ever getting ahead, then home business ownership may be for you.
If you are tired of the same ole grind day after day and are truly looking for change, then follow this Blueprint.
Online business ownership is attractive to run, because you can operate just about any service, product or informational business from your computer and even your phone.
Why are the 4 Core Basics essential? Because it's a formula that get's results.
You set it up so that it eventually runs for you automatically!
So what exactly do you need in order to start any business online?
HERE ARE THE 4 CORE BASICS NEEDED TO BUILD A LIST FOR ANY ONLINE BUSINESS:
1️⃣ Your Offer:
This is the product, service or business that you choose to promote or sell, or the offer you invite potential business partners to review.
If you are new to online business, choose only 2 offers to promote. Pick a main business, and one that provides a tool such as an autoresponder, web page builder, online traffic service, etc. Tools are a must for online, and offline business owners, and you can earn a monthly residual income when recommending them.
---
2️⃣ Capture Page:
This is a one page website that is meant to generate interest around your business and invite people to get more information about your business. Encourage potential customers and business partners to get more information by offering a free report, a video, recording or a free gift.
It's purpose is to acquire a person's name and email so you can follow up with them. Once a person gives you their email address they will be on your email list. A capture page is what you will use for online list building when you want to introduce someone to your business.
---
3️⃣ Autoresponder
This is your main data base of potential business partners and future sales. With an auto responder you will be able to stay in touch with your subscribers after they have opted into your capture page. You will send them valuable information as well as information on how your business, service or product can help them. You can set this up to be automated! This list is very valuable, and connecting with them regularly and providing worthwhile information, is vital.
Aweber allows you to build a list up to 500 subscribers, entirely for free. Once you reach 501 subscribers you'll pay a monthly subscription of $19 – it's the ONE tool you can't live without, and is an absolute MUST HAVE for online business.
Don't skip this step, set up your free Aweber account here
Aweber also comes with a built-in page creator!
---
4️⃣ Traffic
Once you have your offer, you've set up your capture page, and you have registered your Aweber account, you will need to drive traffic to your page.
You can use online or offline traffic. You can choose to use paid traffic or free traffic. Free traffic will take longer to see results, and with paid traffic you will have quicker results with your online list building efforts.
The goal here is to get leads onto your list – (individuals who optin to your capture page).
Free Traffic Methods:
Facebook posts on your timeline
Posting in Facebook groups
Conversations with those you have a relationship with
Social media posting such as Instagram, Twitter, LinkedIn, TikTok, etc.
Email Signature
Blog posts
Posting videos on YouTube
Posting Classified Ads
Podcasting
Paid Traffic Methods:
---
No Excuses!
You've literally got no excuses now.
The plan is layed out for you and the Blueprint is evergreen. [Be sure to SAVE this page]
You can use everything in this post to start for free.
Keep in mind that having a 'free' mentality will not get you very far. Get started, but if you want to make money with online list building and make a living online, you need to get past thoughts of scarcity, YES, even when you don't have money.
There are many books and audios on that subject. The following audios changed my life and they can help you too.
I highly recommend listening to these audios 1 through 14
---