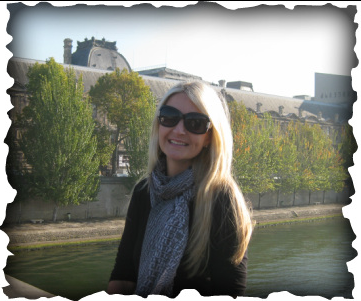 Hi, I'm Lori Petrosino, I am a full-time Internet Marketer and I LOVE what I do! You can learn more about me here, but after struggling for 8 years to become successful online, most likely I've been where you are at one time or another in your journey to earning money online.
I want nothing more than for you to feel the true joy of working for yourself with no time, money or freedom restrictions. If that sounds good to you, please read on as I know I can help you.
Why Passive?
When looking for opportunities that provide extra income, many people are not comfortable with traditional network marketing type businesses that require sponsoring or recruiting in order to earn income.
While MLM has long been an outstanding source of income, did you know that only 1% of people who start an MLM business earn even $1000 a month? The reason is that they lack the support of a knowledgeable team and simple recruiting systems that work their magic. Thankfully our MLM has all the resources, systems and support you need to easily succeed.
In most cases people are afraid of sharing their business for fear of rejection. I was one of those people for many years, yet I was always drawn to the concept of Network Marketing because the income from leveraging everyone's efforts was just too good to pass up!
It wasn't until I discovered a program where I could make money without having to recruit a single person, that I finally began to have success!
That put me on a path to research other "passive" income opportunities where members could earn regardless of whether or not they sponsored a single person.
But guess what I found? I found that when you are earning money with a passive opportunity,  it becomes SUPER easy to "recruit." The reason is because once you gain the confidence of earning money and do not feel obligated to "have to share",  ALL you want to do IS share what's working for you!
But then I realized that the concept of "sharing" works in ANY business once you know how simple it is!
So within the tabs above are some of the income opportunities that work extremely well. Some are passive income streams, and hands down offer the BEST products, compensation and support anywhere on the Internet.
I test every single business opportunity first before I recommend it to you, so you can be confidant that it works. PLUS I give you the exact step-by-step details on what I did to grow it and make it work for me, so that you can copy it for yourself and have similar results.
What To Do Now
Review each of the profit centers on

this page

.
Read each one, AND watch all videos related to the business on that page.
Register with the business you feel most connected to first, then add another until you have all of the businesses in your portfolio.
Listen to the information on the "

Grow Your Business

" page, because mind-set is the key factor to making anything you desire work for you.
I recommend eventually adding all the businesses if you are looking to quit your job, become debt free, earn an extra $5000 – $10,000 a month and more.
Feel free to add one at a time at your convenience or choose the ones that you feel are the best fit for you.
If you have further questions before beginning your "life change", please reach out and ask, I'm happy to share my experiences. I can be reached by email at: info@loripetrosino.com or on Facebook for the fastest response.