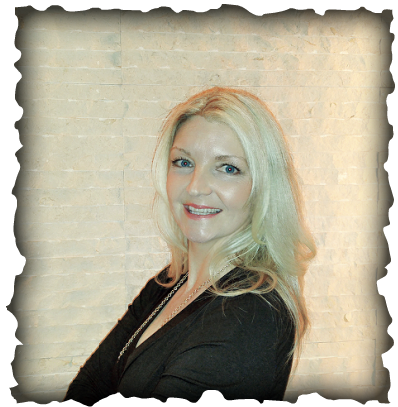 Hi, Lori Petrosino here! I am very passionate about helping to educate individuals on how they can protect their wealth while earning a substantial income at the same time. My driving purpose is to give practical methods for financial freedom, time freedom and the hope for a better existence on this planet. There isn't anything else in the world I'd rather do for "work."
Lori Petrosino's Bio:
After 18 long years as a small business owner, Lori decided to retire from her business and work full time from home.
After Hurricane Sandy destroyed both her home and her business, she was faced with the ultimate decision to rebuild her business or pursue the full time online career she had been dreaming of for years.
She chose not to rebuild her business and took a leap of faith to venture with a career in Internet Marketing.
It was a decision that paid off. Lori struggled for many frustrating years trying to earn income from home before she began to have success with passive income streams that didn't require sponsoring to earn.
Once she made the concrete decision to put the online/home business industry to work for her, results began to pour in.
The path she's chosen with the passive income business realm is helping her team to grow and prosper by creating resources that everyone can use to share their business and see results.
Lori says:
"It's been a long journey with many ups and downs but I wouldn't change a thing! If I didn't keep going what would have been the alternative? I'd still be stuck working 15 hour days and commuting 3 hours a day. That was no kind of life. Freedom has it's privileges and I highly recommend that anyone who dreams of financial freedom and time freedom dedicate themselves to learning everything they can about how to market their online business. The great thing is, I can help them and point them in the right direction. That is the most fulfilling part!"
Online Income Stream Adviser
As a business owner for over 20 years I took my passion for entrepreneurship online over 10 years ago.
Managerial skills and online traffic generating techniques have allowed me to work full-time from anywhere in the world with an Internet connection.
As a online trainer and coach, I show people the exact steps for earning a lucrative full time income from home using online marketing resources, techniques and strategies that work when applied.
Facebook Marketing Strategies
As an expert in social Facebook marketing, I aid Internet marketers on how they can utilize various methods of growing a business using Facebook groups as well as Facebook Fan Pages and events. The basic skills of developing connections via Facebook as well as cultivating trusting relationships that lead to business exchange.
Internet Marketing Funnels
I thoroughly enjoy teaching primary skills of creating capture pages, landing pages,
auto responder copy writing skills along with traffic generating methods to assist in amplifying any business.
My best resource for any business development and must have tool, is my auto responder service that utilizes the best converting capture pages for me to date. You can see it by clicking here.
To learn the 4 Core Basics for developing ANY online business click here…
Lori Petrosino's Interests & Activities:
Lori enjoys living at the beach full time while she spends her days teaching her team how to develop their business so they can create a life of freedom.
Daily personal growth study is a regular habit for Lori and she credits the principals to having changed her outlook on everything.
She believes this is directly responsible for her success. Power walks by the beach are a regular part of her day. Lori enjoys traveling for pleasure as well as traveling for education and networking, and meeting up with her teams all over the world.